Matted Palette Print No.1
00160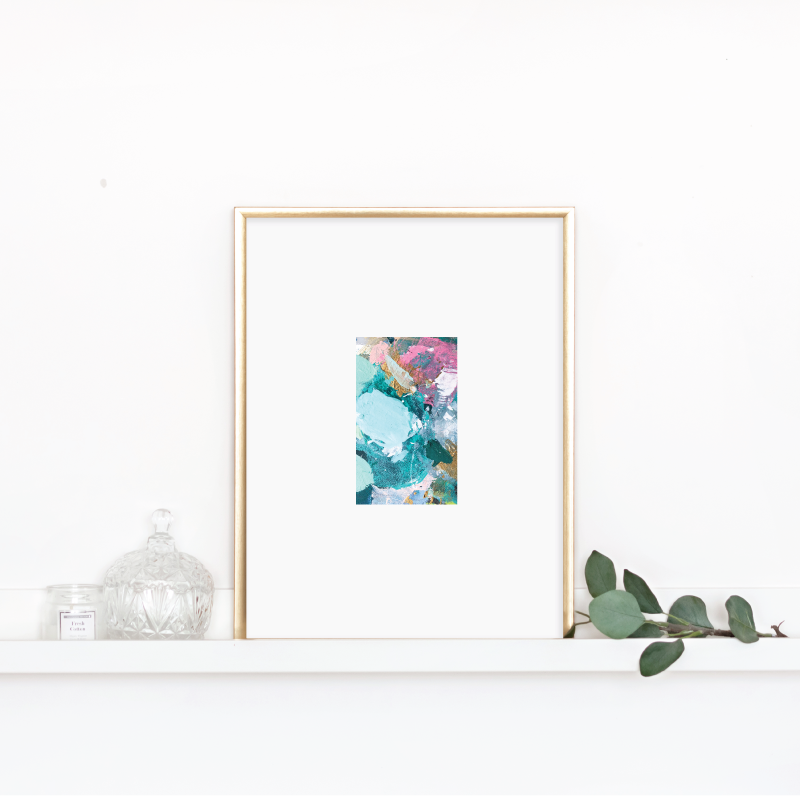 Limited Edition Matted Palette Prints were made from the dreamy palette that resulted from creating the 2019 collection of Fine Art Ornaments. When Life Imitates Art. It is truly amazing how beautiful life is when you stop and notice your surroundings and trust the process. This palette stopped me in my tracks. It just looked so stunning together and I knew I had to share!
Each matted print is unique and colors and cropping may vary slightly from the screen. The print is approximately 3.5 x 5.5 matted to a thick, luxurious 11 x 14 mat. Fits in Standard Frames.
Prints can be hung vertically or horizontally. Prints automatically come vertical and signed and dated unless otherwise specified. PLEASE MAKE A NOTE AT CHECKOUT if you want horizontal!
Printed from my New England Studio.