Slope Party Paintings
In memory of my late brother Adam who would've turned 40 in March 2020. He was an avid snowboarder, previously sponsored, and Burton obsessed. This one's for you Ad-man.
Slope Party Original (11x14) Framed No. 3
G2ZNECK1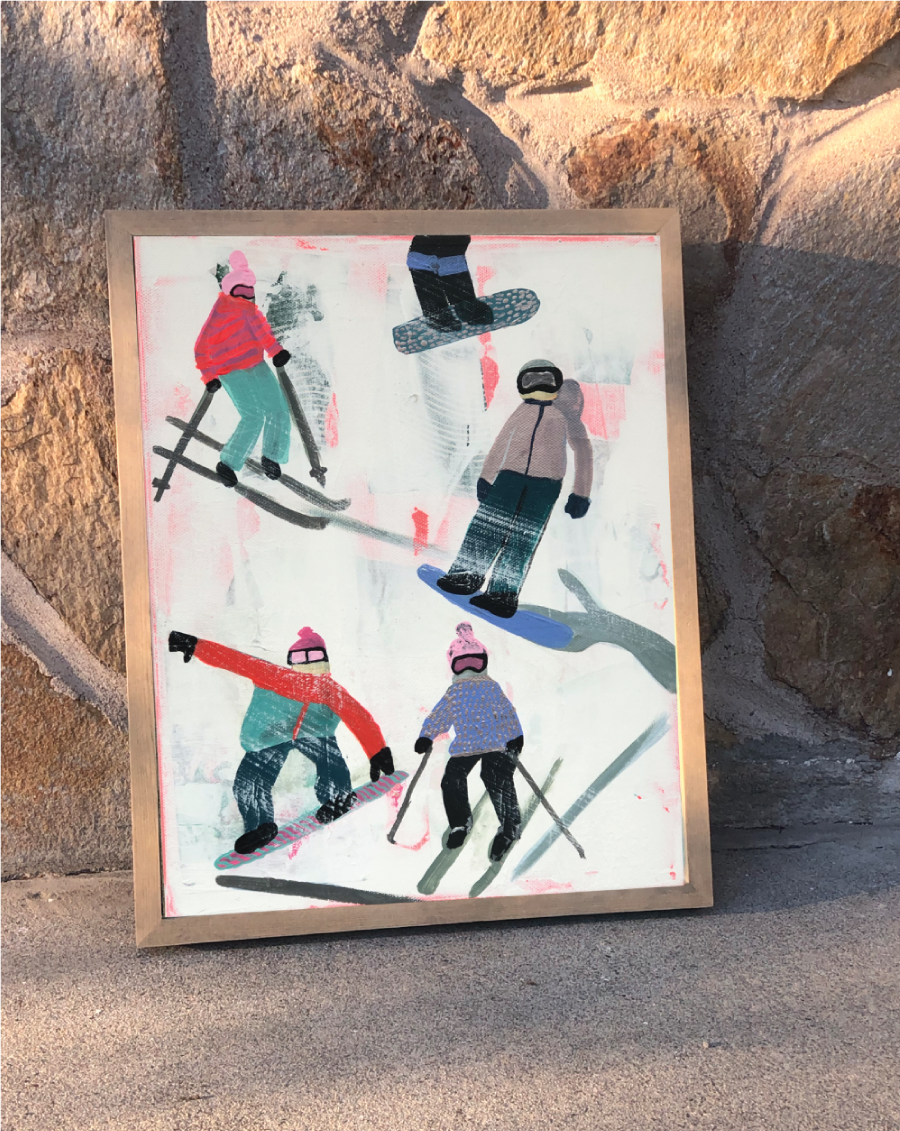 The Slope Party Collection was created in honor of my late brother Adam. He was an avid snowboarder, obsessed with Burton, and was sponsored for a few years. He would have turned 40 March 15th and this is the way I have chosen to remember him on his birthday. 20% of each purchase will go to a faith-based addiction recovery program here in New England. To learn more or read about the story behind the slopes, click here.
This original work is a mixed-media (Acrylic based) painting on a 2 inch deep canvas from the Slope Party Series. The painting is 11x14 without framing. Framing makes each piece closer to 13x16. Layers of homemade ephemera and collage papers along with thick paint make for a beautifully layered and textural piece. The painting is even prettier and more nuanced in person. Colors may vary slightly from your screen. For additional photos or questions, please send us a message. The sides of the painting are painted and comes ready to hang. Framing included. Choose between a wooden weathered oak frame or a white floater frame. Follow me on INSTAGRAM for the latest news and promotions.

All paintings ship out of my studio in Massachusetts. Please allow 2 weeks for your painting to ship. I promise it's worth the wait!