Slope Party Paintings
In memory of my late brother Adam who would've turned 40 in March 2020. He was an avid snowboarder, previously sponsored, and Burton obsessed. This one's for you Ad-man.
Slope Party No. 1 B+W Print
GKSJFFYC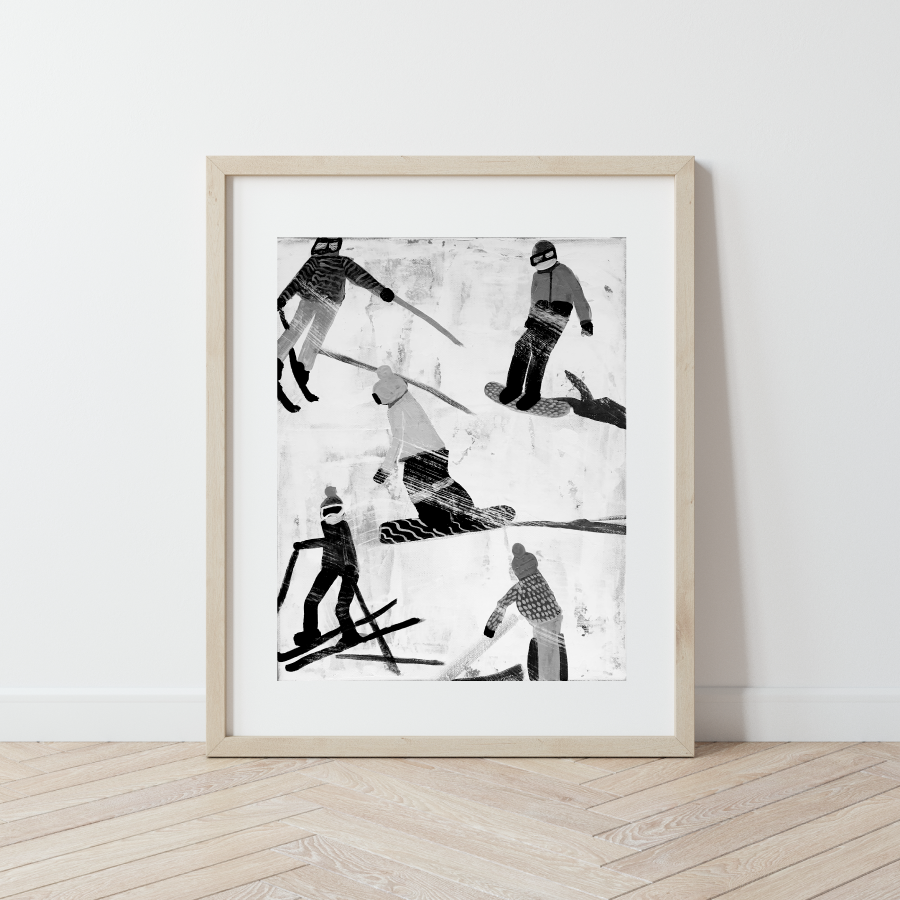 The Slope Party Collection was created in honor of my late brother Adam. He was an avid snowboarder, obsessed with Burton, and was sponsored for a few years. He would have turned 40 March 15th and this is the way I have chosen to remember him on his birthday. 20% of each purchase will go to a faith-based addiction recovery program here in New England. To learn more or read about the story behind the slopes, click here.
This is a copy of an original work from my Slope Party Series printed on white, archival fine-art paper. FRAME IS NOT INCLUDED.
All prints ship out of my studio in West Springfield, Massachusetts.
Each print is professionally printed on white archival fine-art paper, made using 100% cotton rag content, and is guaranteed to last a lifetime. Prints come in standard sizes. Matting & Framing options are available. To see an update on what new work is entering the shop; you can check out my Instagram!
SHIPPING:
This print is carefully packaged in a rigid STAY-FLAT mailer, box, or rigid TUBE, depending on the type and size of your order. All U.S. orders include free tracking and delivery confirmation. Print will be shipped within 1-2 business days.

SOCIAL MEDIA:
Find out what's going on in the studio and on the road. I post my latest creative projects and travels to my social media channels.
Follow us on Instagram | Like us on Facebook | Check us out on Pinterest